PHRASES
Research-based tools to communicate effectively about public health
Public Health Reaching Across Sectors (PHRASES) supports an "all-hands-on-deck" approach, with tools to build communication skills and strategies designed for success.
Get the Book
Talking Health: A New Way to Communicate About Public Health
Take the Training
Framing and messaging to improve partnerships and health outcomes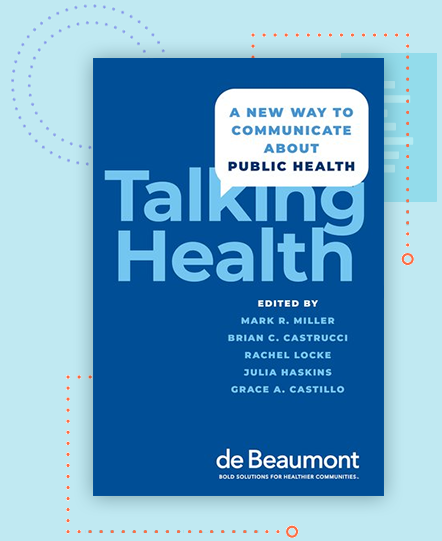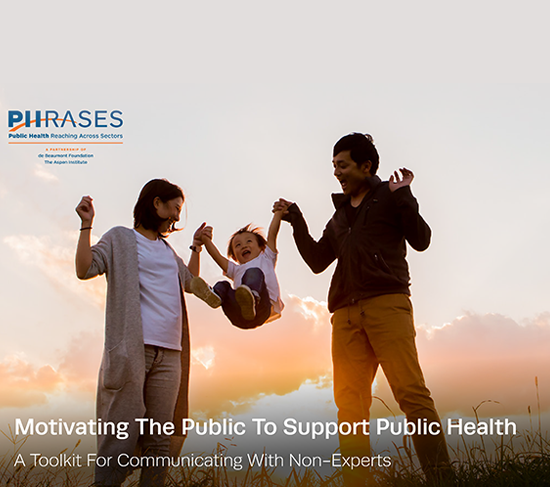 Communications Toolkit
How to communicate public health's unique value proposition, including a one-minute message about your work, winning words that connect intuitively with people, and tips to cut through the jargon.
Explore the Toolkit
The Importance of Framing
Frames are sets of choices we make when we present information: what to emphasize, how to explain ourselves, and what to leave unsaid. Use these metaphors, value statements, and additional tools to build understanding of public health: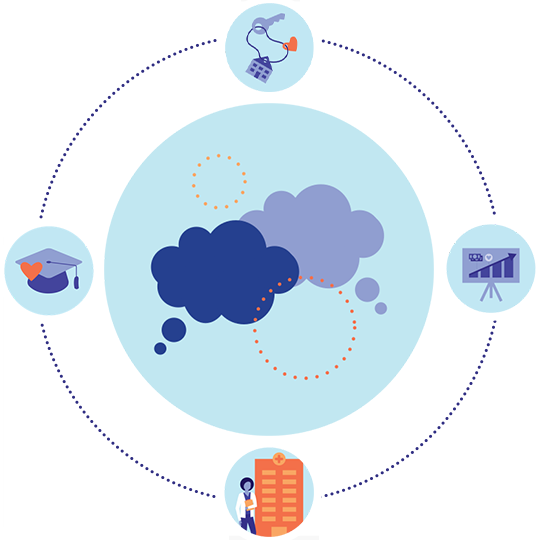 The Perception Gap
To effectively improve public health, we must often collaborate with leaders and professionals in other sectors, and this can require overcoming unproductive perceptions of what public health is and why it's important.
Map the Gaps
Research into how leaders across sectors view public health and cross-sector collaboration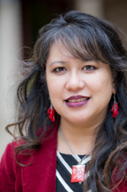 PHRASES Frame of Mind
Partnerships are like an ecosystem, where we're finding synergy and common language and traying to understand the mission of each group or sector. — Michelle Carvalho
Program Manager, Region IV Public Health Training Center
PHRASES Fellow
PHRASES Frame of Mind
If public health agencies want to truly impact long-term health outcomes, we have to go beyond our traditional approaches and recognize our place as part of a multi-sector system. — Jeff Kuhr
Director of Public Health, Mesa County, Colorado
PHRASES Fellow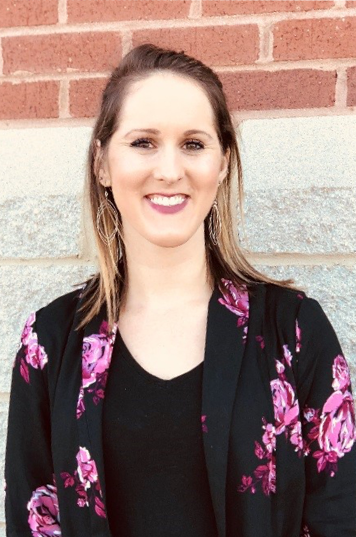 PHRASES Frame of Mind
There are opportunities to engage partners and sectors we haven't traditionally worked with, but we have to make sure our messages resonate to show the value partnership and collaboration can bring. — Melissa Rockett
Built Environment Coordinator, North Carolina Division of Public Health
PHRASES Fellow