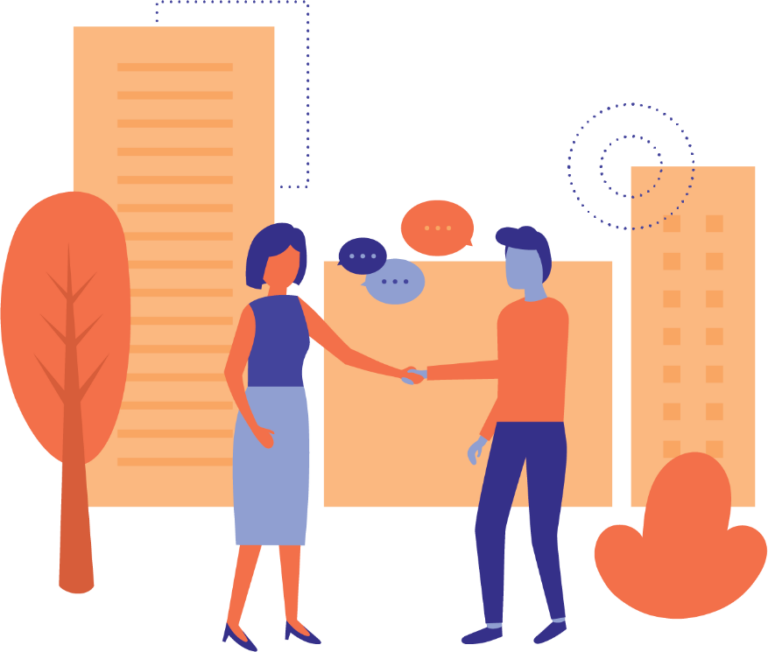 Tools
Research
Building the Evidence for PHRASES
This foundational research details the way people interpret messages and develop opinions, attitudes, and understanding about public health to reveal how public health can best engage with other sectors.
Methodology
The PHRASES project is built on rigorous framing and communication research. Through interviews and peer discourse sessions with public health practitioners and other experts in different sectors, PHRASES sought to uncover assumptions and perceptions about public health and cross-sector collaboration held by other sectors.
The FrameWorks Institute conducted research with four key sectors and produced the Map the Gaps report, Strategic Framing Brief, and framing recommendations and framing tools. Hattaway Communications translated this sector-specific research and their own research into communications tools for communicating to general  audiences and storytelling and collaboration tools to use when engaging with other other sectors.
Map the Gaps
This report analyzes the assumptions and gaps in understanding that public health professionals face when engaging other sectors, detailing how leaders in other sectors think about health, public health, and the value of collaboration. Click here for a summary of the Map the Gaps Report. 
Read the Report
Strategic Framing Brief
Framing strategies that are proven to shift thinking and attitudes about public health in productive ways. These recommendations can be used to build support for meaningful partnerships with other sectors.
Read the Brief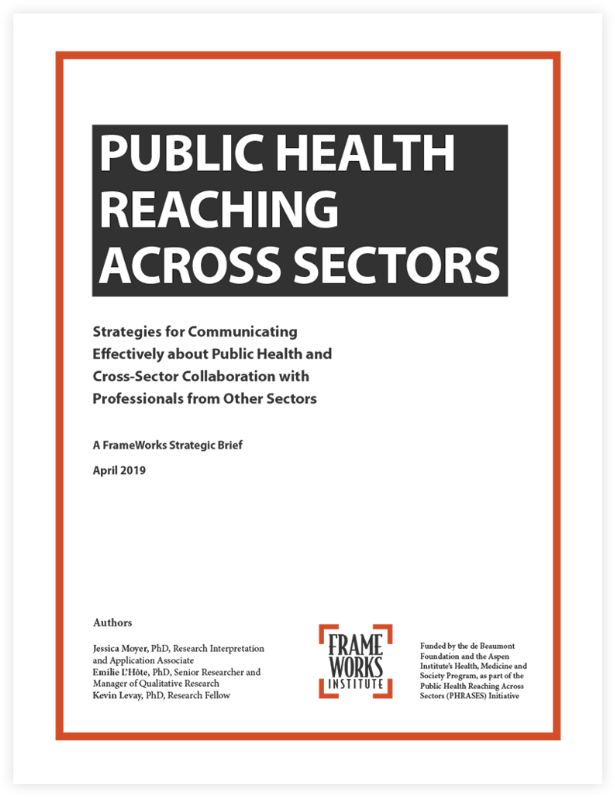 Related Resources
Quick Start Guide
There are many different framing strategies that can be used to effectively communicate about the value of public health and cross-sector collaboration. Use this guide to get a quick overview of the PHRASES research and tools.


Framing Recommendations
Recommendations for public health professionals and advocates who want to communicate more effectively with the housing, education, health systems, and business sectors about the value of collaboration. Make sure to view all 10!


Strategic Messaging
Learn how to explain the role and value of public health clearly to non-experts. You can craft your own messages to motivate the public and other sectors to support public health. This includes sample messaging, "winning words," practical tools, and other strategies.