Public Health, Communication
At the heart of our crisis: American polarization
In an op-ed, the partners of the PHRASES project talk about three strategies to frame issues to overcome polarization and channel our energy to move forward together.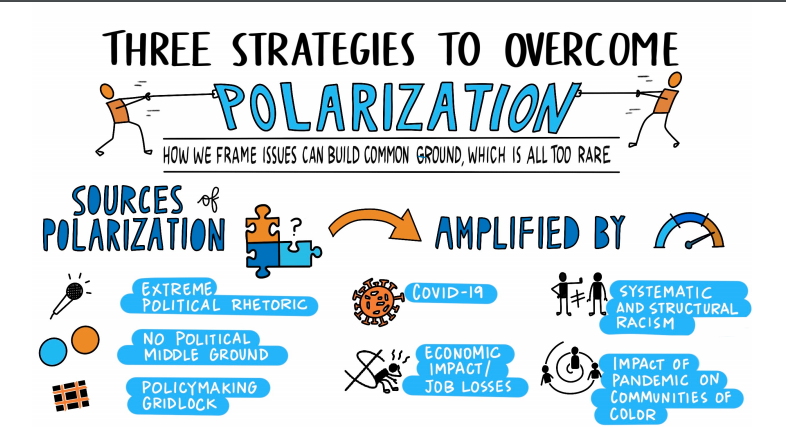 The following excerpt is taken from an op-ed that was published in The Hill on June 16, 2020.
The past four years have been marked by heated and extreme political rhetoric, the loss of the political middle ground, and policymaking gridlock. COVID-19 exacerbated these political schisms before racism once again dominated the news. While these debates rage on, the loss of American lives continues to grow.
Unfortunately, as we continue to fight COVID-19 — and its disproportionate impact on communities of color — ideological tensions are erupting.
Despite the differences Americans have, we should be able to agree that we all want to save lives and rebuild the economy. We need to resist the temptation to oversimplify the issues. We can save lives, protect the economy at the same time, and reverse the policies and systems that have created the inequities we face. Shifting the conversation to make clear that we aren't faced with binary decisions is essential to keep people safe and strengthen our resilience and recovery.
To survive this once-in-a-generation challenge, we need to hit pause on the polarizing rhetoric that divides us and frame the issues we're facing in ways that allow for more open dialogue, productive engagement, and motivation to act.
Read the full op-ed here.