PHRASES, Collaboration, Communication
PHRASES Takes the Stage at NACCHO Annual 2019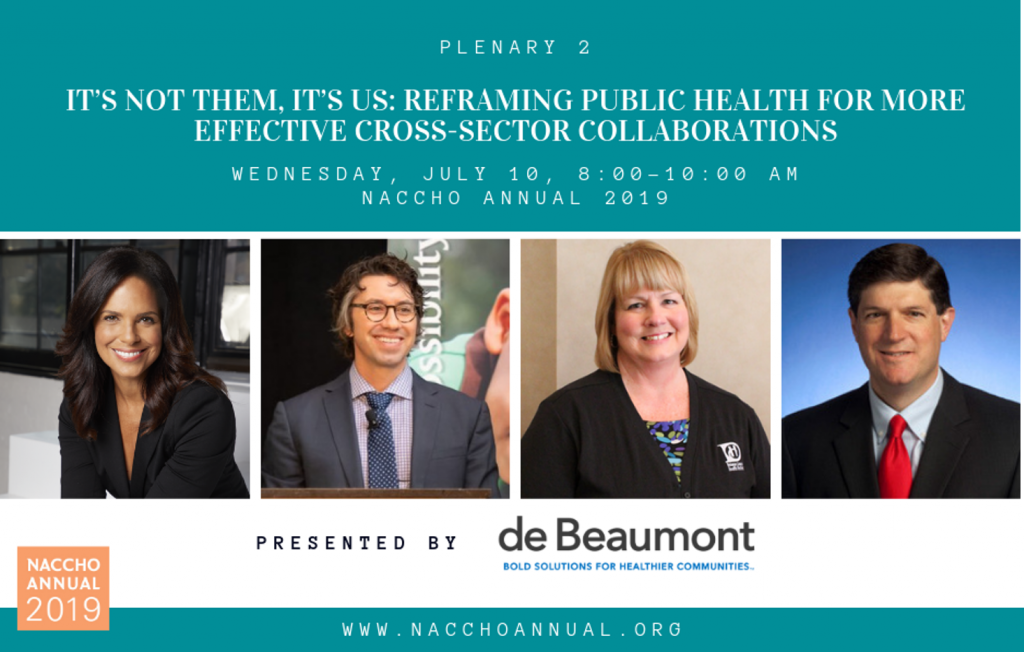 On July 10, experts at the intersection of communication, collaboration, and public health will take the stage at NACCHO Annual 2019 for a general session panel discussion entitled: "It's Not Them, It's Us: Reframing Public Health for More Effective Cross-Sector Collaborations".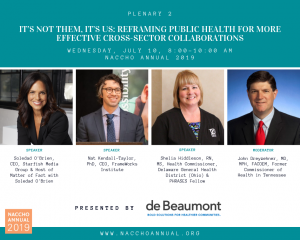 Presented by the de Beaumont Foundation, the conversation will include:
Soledad O'Brien, Chief Executive Officer of Starfish Media Group;
Nat Kendall-Taylor, PhD, Chief Executive Officer of the FrameWorks Institute;
Shelia Hiddleson, RN, MS, Health Commissioner for the Delaware General Health District in Ohio and PHRASES Fellow; and
John Dreyzehner, MD, MPH, FACOEM, Former Commissioner of Health in Tennessee.
Panelists will discuss our PHRASES research that documents the gaps in understanding between public health experts and leaders in other sectors, such as housing, education, business, and health systems.  Further, they will explore how public health professionals can navigate these gaps using evidence-based framing and communication strategies, as they work to reach across sectors to strengthen the foundation of community health.
Tune into the live stream of the general session on July 10, beginning at 8:00 am EST.