Public Health, Collaboration, Business
New Report: Good Health is Good Business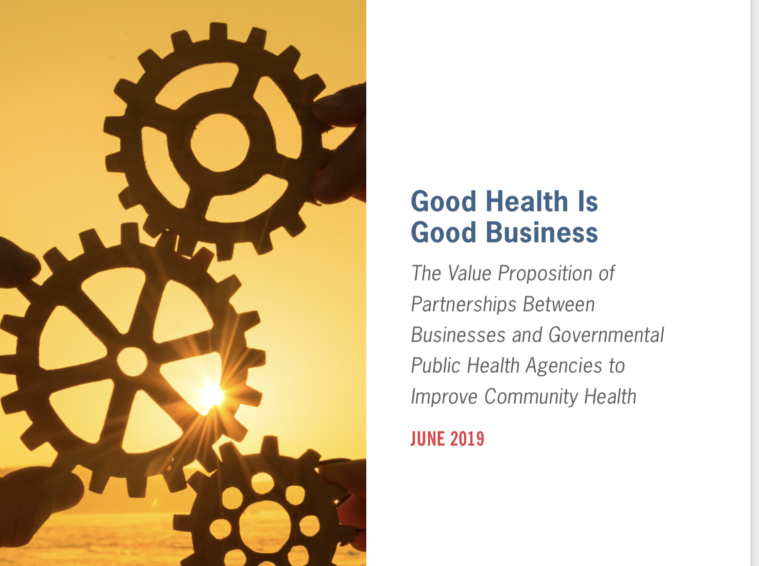 Partnering to improve community health benefits both businesses and local health departments, according to a new report by the Bipartisan Policy Center and the de Beaumont Foundation. Titled "Good Health Is Good Business", the report shares a value proposition detailing the potential benefits for each sector.
In describing several partnerships, the report identifies the following characteristics for success:
motivated and committed leaders;
equal and complementary participation; and
joint strategic planning to establish common ground.
The most effective partnerships focus on the underlying social and economic determinants of health, rather than on meeting the individual needs of employees or their families. Addressing needs like stable housing, accessible transportation, and good health on a person-by-person basis is less impactful than policies, systems, and environmental change that address issues for the entire population, according to the report.
The report was released June 28 at the National Press Club in Washington, DC. The event featured Dr. Jerome Adams, Surgeon General of the United States, and Diana Farrell, president and CEO of the JPMorgan Chase Institute.
To learn more about the collaborative opportunities that exist for business and public health- and strategic recommendations to develop these important partnerships- visit the de Beaumont Foundation website.